SoNebuntu
Ubuntu for Social Network Analyzers!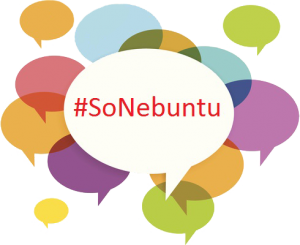 Update: 29 Sep 2018
Update:
Twitter and Instagram accounts are created.
Introduction
SoNebuntu is Linux Distribution based on Ubuntu 16.04 x86-64. Sonebuntu contains useful tools for a Social Network Analyzer and Information Collector. Beside, it has development environment for building apps for SNA and tools needed for researchers.
It is free to change, install, develop or add other software. Contribution is appropriated.
You may use
sonebuntu
as password in everywhere such as system login (User: sonebuntu , Pass : sonebuntu).
#SoNebuntu OS
is used in social networks as hashtag.
---
SNA Tools
The tools include following opensource projects:
---
Development and Professional Tools
The following IDEs and frameworks are include:
Anaconda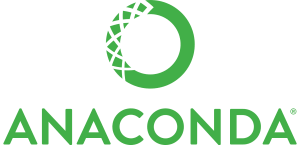 Anaconda: With Python at its core, Anaconda is a platform for connecting your expertise and curiosity with data to explore and deploy innovative analytic apps that solve challenging problems with ease and agility. Most of needed packages like NetworkX, sklearn and many more are included. PyDev is included for usage.
---
R Project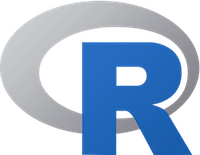 R is a free software environment for statistical computing and graphics. It compiles and runs on a wide variety of UNIX platforms, Windows and MacOS. R is used in MuxViz.
GNU Octave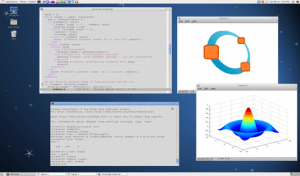 GNU Octave is a high-level interpreted language, primarily intended for numerical computations. It provides capabilities for the numerical solution of linear and nonlinear problems, and for performing other numerical experiments. It also provides extensive graphics capabilities for data visualization and manipulation.
---
OpenJDK 9

OpenJDK 9 The primary goal of this Project was to produce an open-source implementation of the seventh edition of the Java SE Platform, as defined by JSR 336 in the Java Community Process.
---
Web Crawler
Popular and open source web crawlers are included in this release. You may use these tools to crawl the web or social networks for data gathering.
Microbot
Microbot is a simple bot for crawl the web links anonymously, therefore it is get harder for social networks or web servers to ban you. But it is just make harder not totally invisible. It is under development and new features are going to be added such as Webkit extension for crawl AJAX based web information.
---
Apache Nutch

Nutch is a well matured, production ready Web crawler. Nutch 1.x enables fine grained configuration, relying on Apache Hadoop™ data structures, which are great for batch processing.
---
Heritrix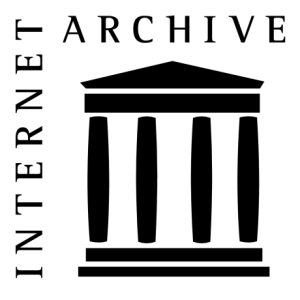 Heritrix is the Internet Archive's open-source, extensible, web-scale, archival-quality web crawler project.
---
Norconex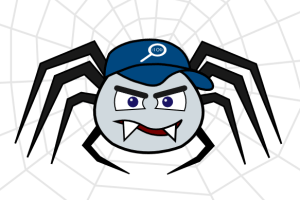 Norconex is a North American information technology company specialising in Enterprise Search professional services and software development (both commercial and open-source).
---

Search Portal helps your building state of the art search experience.
You manage the index, the records and the web templates.
We take care of hosting your search service.
---
Open Web Spider

OpenWebSpider is an Open Source multi-threaded Web Spider (robot, crawler) and search engine with a lot of interesting features!
---
Web Sphinx
WebSPHINX ( Website-Specific Processors for HTML Information eXtraction) is a Java class library and interactive development environment for web crawlers. A web crawler (also called a robot or spider) is a program that browses and processes Web pages automatically.

WebSPHINX consists of two parts: the Crawler Workbench and the WebSPHINX class library.
---
Full vs Light
SoNebuntu full version contains default packages of Ubuntu distribution including Unity desktop, Firefox Browser, Office tools such as LibreOffice. While, light version conatins only the essential packages and do not contain any unnecessary files in order to keep the distribution light. You can add any packages to it by the default apt tool as is in Ubuntu.
For more information please check https://sonebuntu.com.
ScreenShots
For more screen shots, please check https://sonebuntu.com.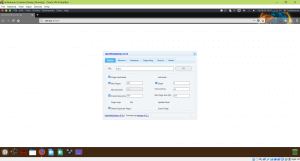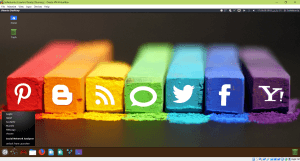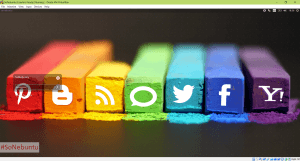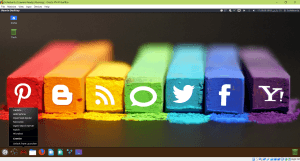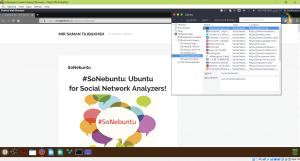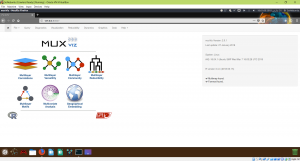 ---
Download
You can download SoNebuntu by using torrent. You can use any torrent client such as qbittorrent, transmission, or etc. Thanks in advanced and happy SNAing. 🙂
If you've faced any problems, do not hesitate to contact me.
---
Citation
Please cite to the following paper if you are using SoNebuntu:
M. S. Tajbakhsh and J. Bagherzadeh, "Microblogging Hash Tag Recommendation System Based on Semantic TF-IDF: Twitter Use Case," 2016 IEEE 4th International Conference on Future Internet of Things and Cloud Workshops (FiCloudW), Vienna, Austria, 2016, pp. 252-257.
doi: 10.1109/W-FiCloud.2016.59