I've previously installed a Home Assistant (HA) in my home and attached temperature and humidity sensor to it. I've tweeted about Home Assistant times ago. Now I had added it more features.
Customizing UI
With the growth of sensors and smart elements at home, I've customized the HA interface and split the sensors in the following categories:
Weather
There are two weather sources in my current smart home. One source is from DarkSky sensor, the other is the old temperature and humidity sensor which shows the weather conditions inside home!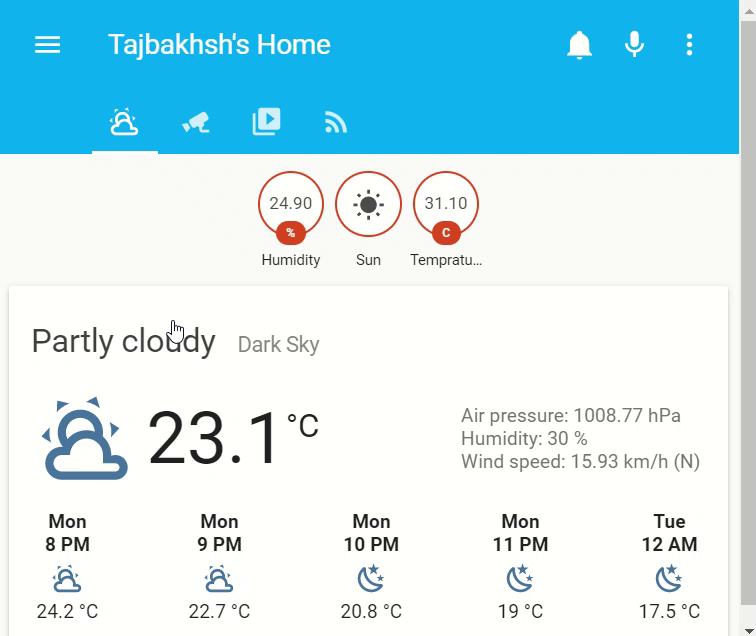 CCTV
I've added CCTV cams and attached them to HA. Finding the preview links was a bit annoying, but finally added.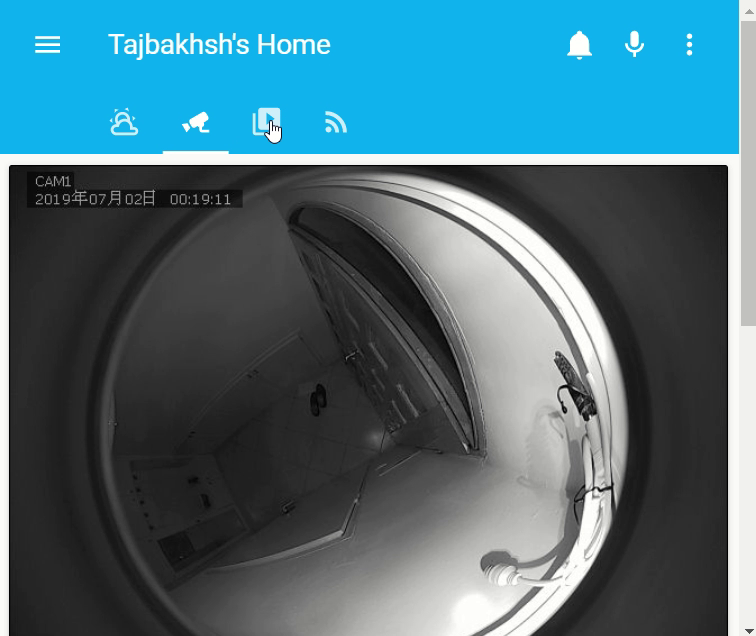 Media
These devices was in my previous configuration but a Chrome Cast and a Samsung TV is added to this section.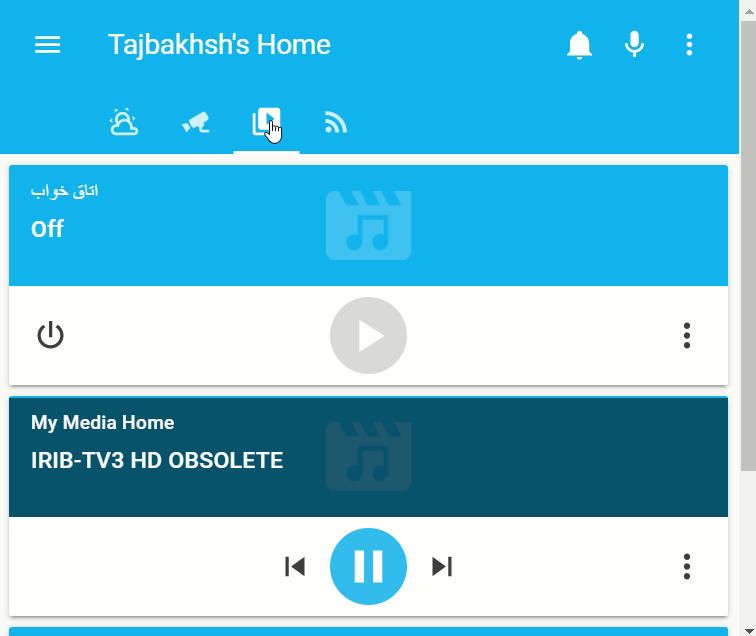 News
I've used instructions for Home Assistant feed parser, but there was needed for some improvement (support for RTL languages or display improvements) which I had changed. The RSS feed of news are added to the HA.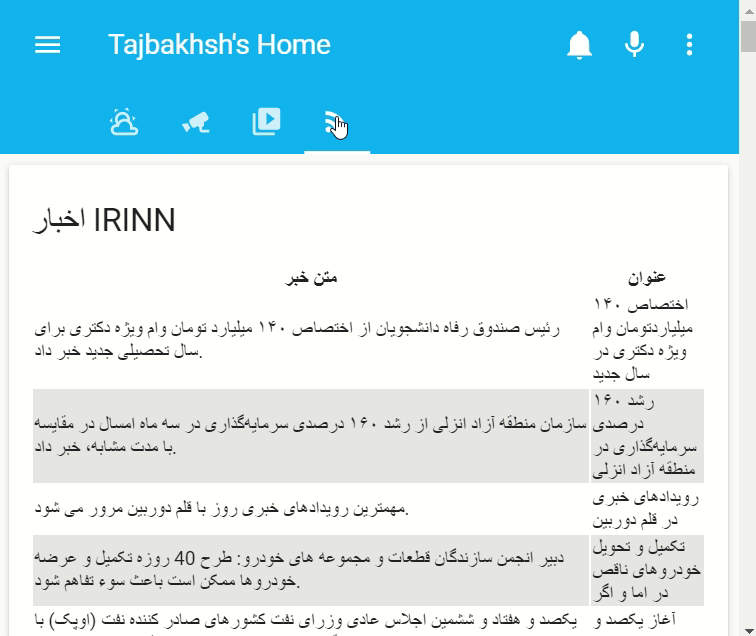 What's Next for Home Assistant (HA)
Currently I'm working on adding images to the RSS feeds in my free time. I like to create a smart mirror and attach it to the HA and attach more sensors! Let's hope it all goes well!
The Demo of HA
Here I've uploaded a video captured from HA to YouTube: